Welcome to Caprine!
Caprine is a premium knitwear brand based in beautiful Bonners Ferry Idaho. We are a family ranch and raise angora goats for their luxurious mohair.
Meet Angela and her two daughters, Rachel and Sarah who together work as a team to make Caprine possible. From raising the goat kids to shearing, we do it all. We have our hand in every step of the process, including our supply chain once our mohair leaves the ranch.
We are dedicated to making useful mohair goods that last. Sustainability and quality are of the utmost importance and that's something you can not only see, but feel.
Join our journey and become apart of the Caprine story, we are so excited to have you here!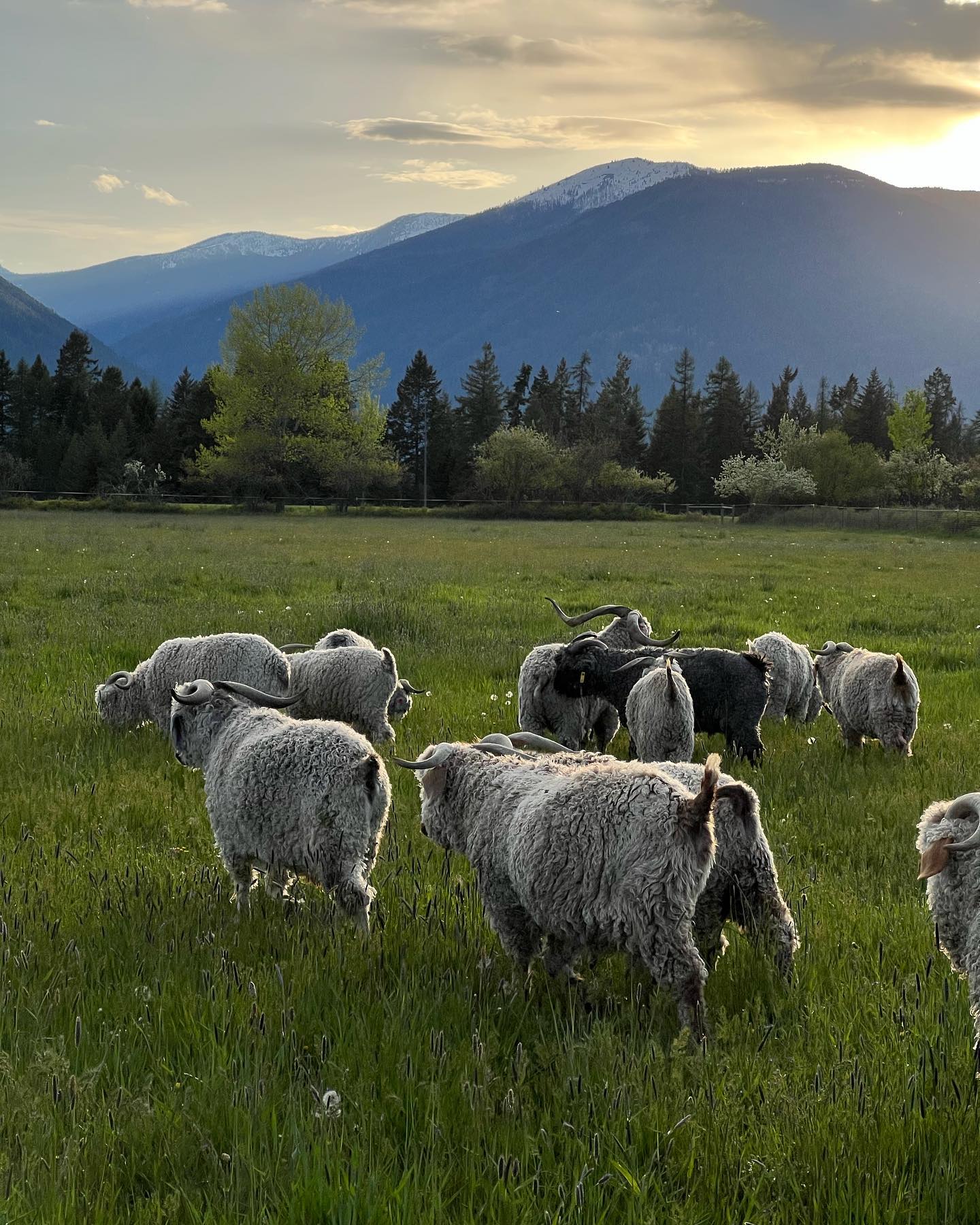 Red Falcon Ranch
Our beloved angora goats each have a name and are our pride and joy. We personally care for them every day and do all our shearing in-house to ensure a smooth and stress-free environment. While producing mohair for Caprine, our goats enjoy grazing on green pastures, bouncing around, and getting plenty of naps.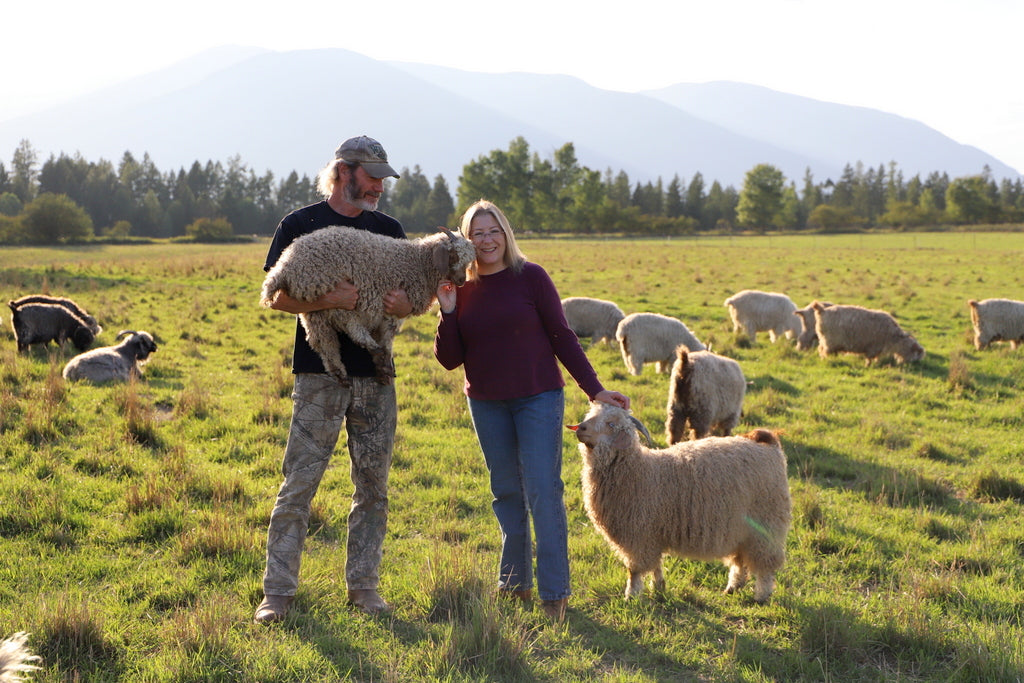 Caprine Family
Caprine is a family affair. Alongside Angela is her husband, Todd, and two daughters, Rachel and Sarah. With their combined support we bring you, Caprine.